The first for Michigan, apparently a juvenile, was found from July 16 - August 18, 1996 at a private residence at Edwardsburg, Cass County, in the Lower Peninsula (MBNH 4: 28, 103. desc./ph. UMMZ). Photos of this bird can be found at the Michigan Bird Records Committee website.
This record was documented by written descriptions and photos. This record was published in Michigan Birds & Natural History (MBNH), and the records are housed in the Michigan Bird Records Committee (MBRC) files at the University of Michigan Museum of Zoology, Bird Division (UMMZ).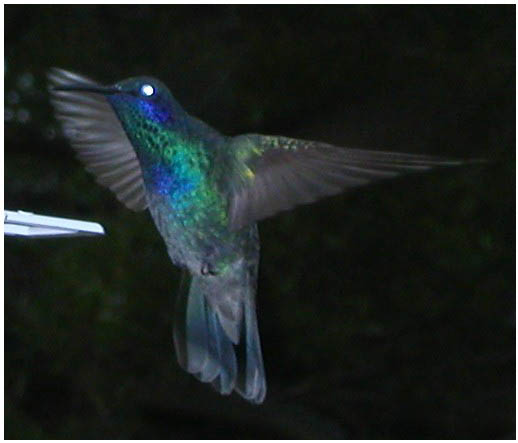 Green Violet-ear.
Photographed on August 11, 2002 near Bergland, Ontonagon Co, Michigan by Robert Seasor. © Robert Seasor. All Rights Reserved.